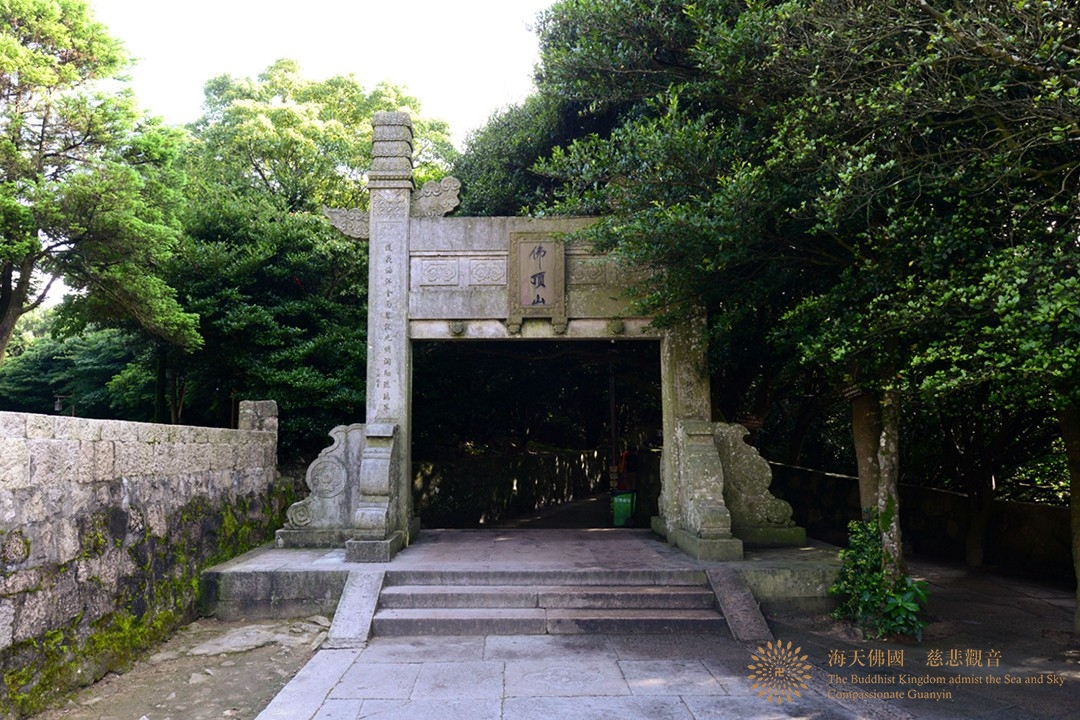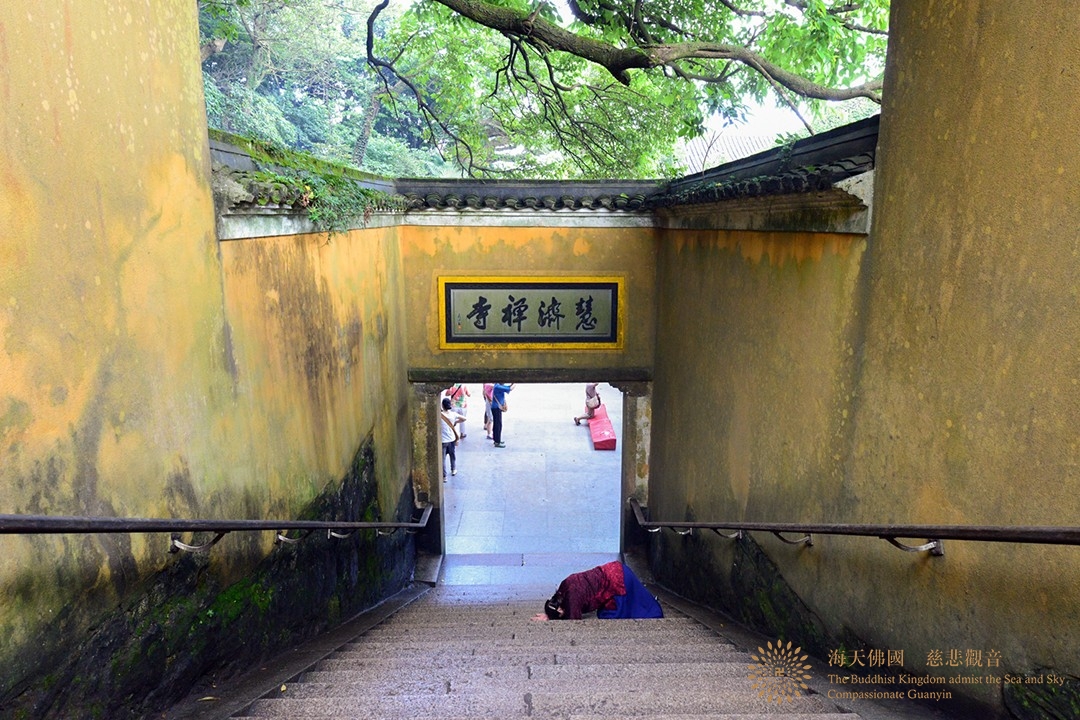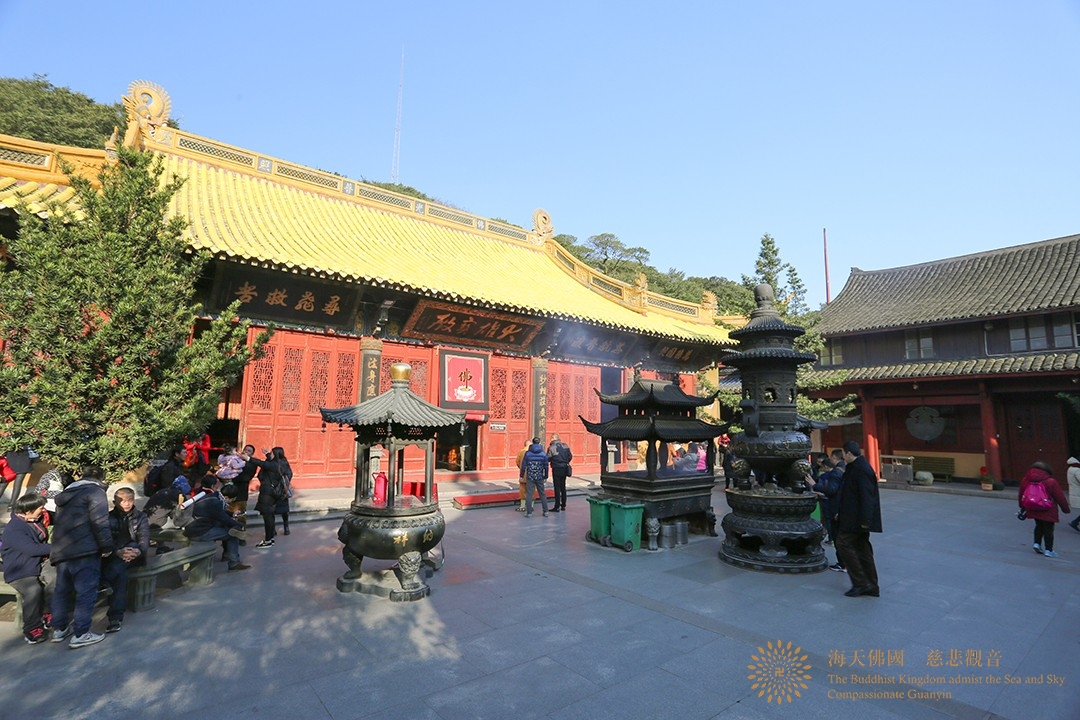 Huiji Monastery is also called as Fodingshan Monastery. It is located on the top of Mount Foding with height of 288 m over sea level. 
There was a stone pavilion enshrining a stone Buddha on the top of the mount. Monk Yuanhui set up a Huiji Nunnery in the period of 1573-1619. Monk Pushun rebuilt it during the reign of Emperor Kangxi. Later it was in disrepair. In 1793 Monk Nengji saw an inscription "Hui Ji Temple" carved on a rock and raised money to build two main halls: Yuantong Hall and Yuhuang(Jade Emperor) Hall, and Bell Tower and Great Compassion Hall etc. The nunnery became a monastery in 1796. In 1851 passing big ordination was held there. In 1895 buildings were destroyed in fire. A lay believer HanShanxi made donation to rebuild Yuantong Hall, Yuhuang(Jade Emperor) Hall and Bell Tower etc. In the early period of Republic of China it became a big monastery. 
The monastery was listed in the list of 142 key temples in Han nationality area by State Council. It has 204 rooms of building and 7,903 m2 of building area, There are precious Putuo Carpinus trees to the southwest of the monastery. There was a Faxi Nunnery on the eastern foothill. The ancient inscription "Hui Ji Chan Lin" carved on a rock can still be seen among the jungle. There are scenic spots in the south such as rock splitted by a knife etc. It is the principal monastery to worship Sakyamuni Buddha and is a famous temple that believers, pilgrims and tourists want to visit.