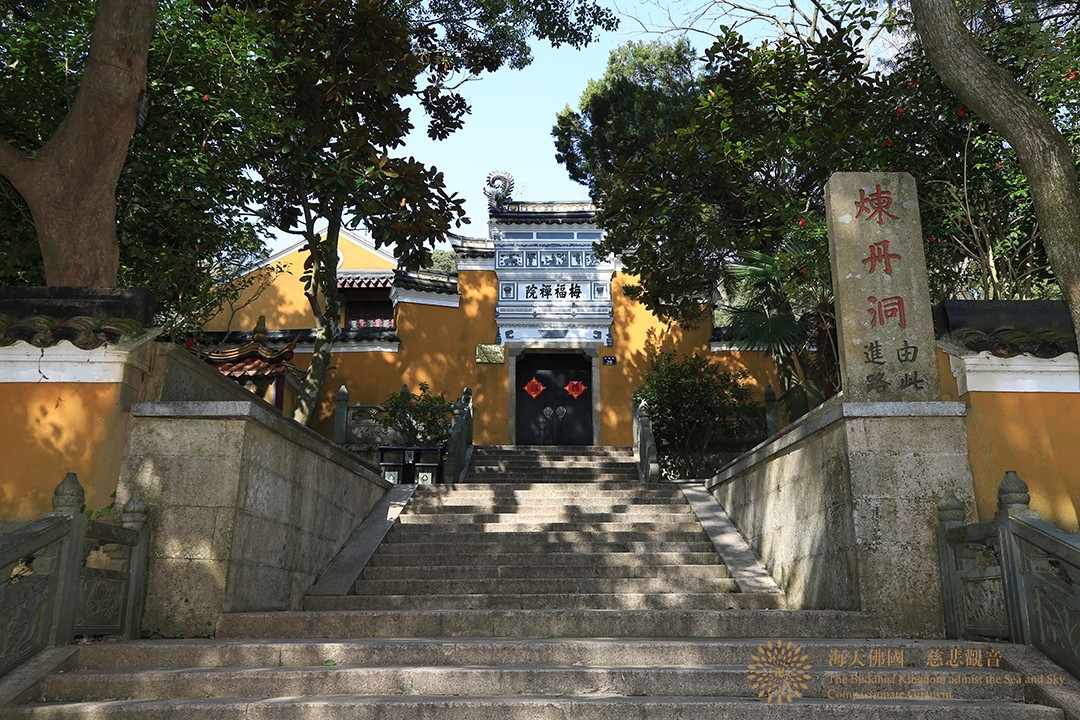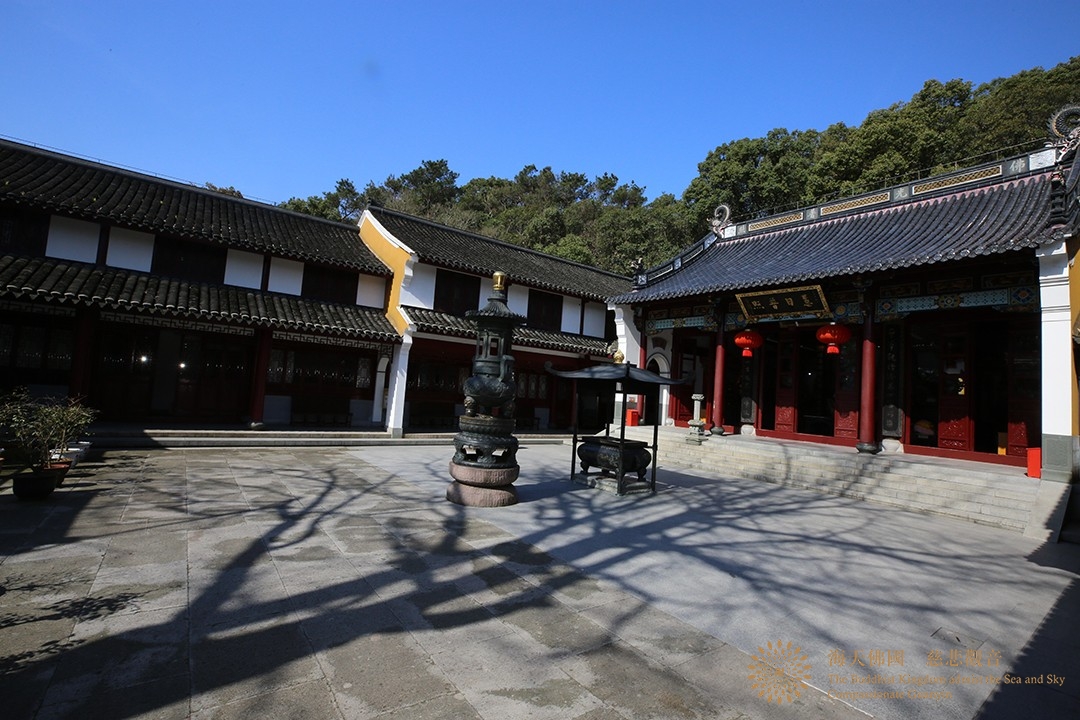 Meifu Nunnery is located on top of the west section of the Mountain Meicen.

According to a legend,an alchemist named Meifu lived there to do his practice. The former abbot of Puji Monastery, Master Ruhui set up a nunnery there during the period of 1573-1619. An officer named LuBao wrote Chinese characters "Mei Cen Chan Yuan" by the end of the reign of Emperor Wanli. Lt was repaired during the reign of Emperor Kangxi of Qing Dynasty. The former abbot of Puji Monastery, Longzhang and his disciple Miaochang rebuilt it in 1875.
In 1980 Buddhist Association overhauled it. There is a 4 m wide Liandandong Cave to the east of the Hall. It is also called as Lingyoudong Cave. According to a legend, the alchemist named Meifu lived in the cave to make pills of immortality. There is a statue of the alchemist Meifu. The nunnery has 63 rooms of buildings and 2,292 m of building area. Many nuns live there now.