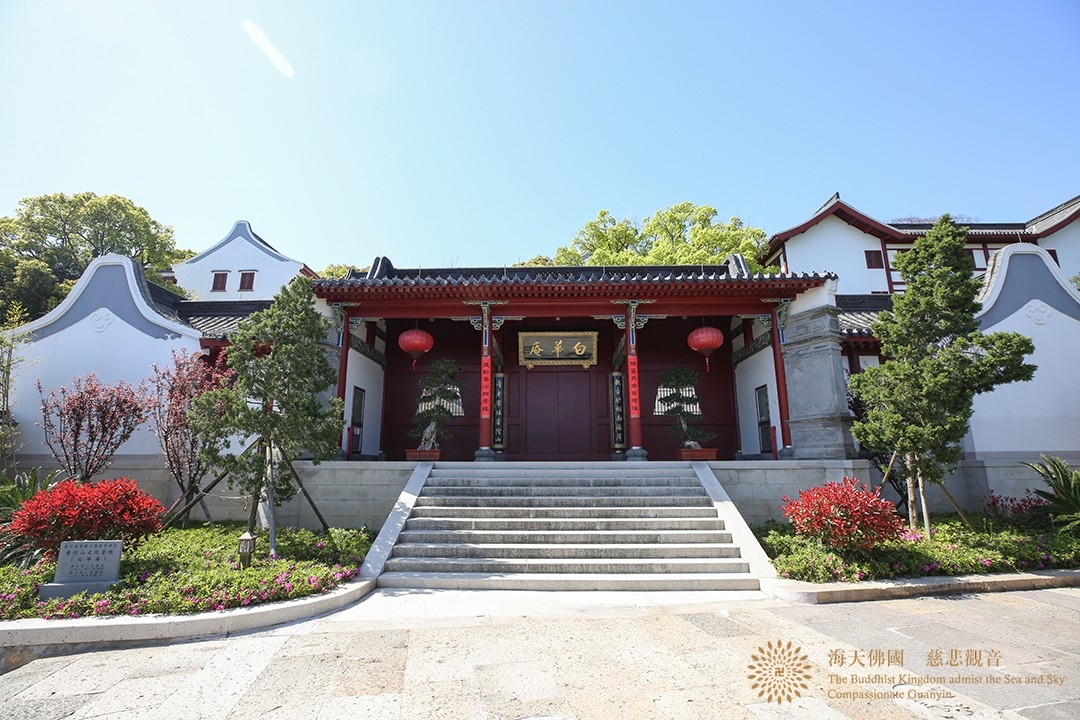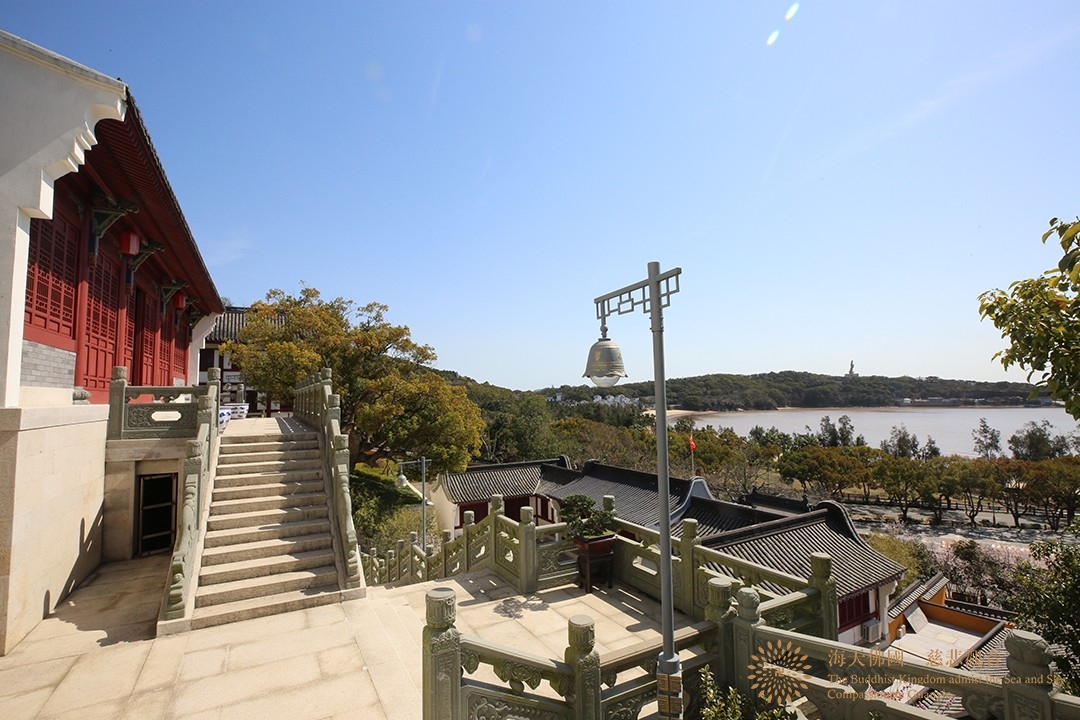 Baihua Nunnery is located at the southwest foot of baihua mountain with the the tranquil and solemn atmosphere and the pretty environment. To the east of its main hall is the Jianjian Pond, for which Chen Ji of the Ming Dynasty has inscribed a plaque. Behind its main hall is Zhenxie Spring.The plaque inscribed by Shi Hao in the Song Dynasty is still well preserved. Dong Qichang, a painter and calligrapher in the late Tianqi's time of the Ming Dynasty, used to live here. At the end of the Guangxu period, Zhuchan, a calligraphy and painting monk, also lived here.

In 1612, Liang Wen, the military and political chief of Dinghai, came here to pray for a son. Finally, he got his wish and donated money to Ruyao, abbot of Putuo Temple, to build this Nunnery. From 1662 to 1722, Ruyao's ninth grandson disciple Guangtai, 14th grandson disciple Longshou and 15th grandson disciple Nengxue, as well as their disciples Guofang and Changzhuo, rebuilt this Nunnery. In the forty-first year of the Reign of Emperor Kangxi, they built the Pavilion of Great Compassion under a rock in the east. Kunbao, the 32nd grandson disciple of Ruyao, rebuilt the Dining Hall and restored the Drum Tower and the Sutra Repository in 1891, after he went to Fujian alone to raise money.
In the early years of the People's Republic of China, five monks such as Rongtong, Qingji and Ruhuan used to live here. Now this is the place where the Monks of Mount Putuo examine the scriptures.